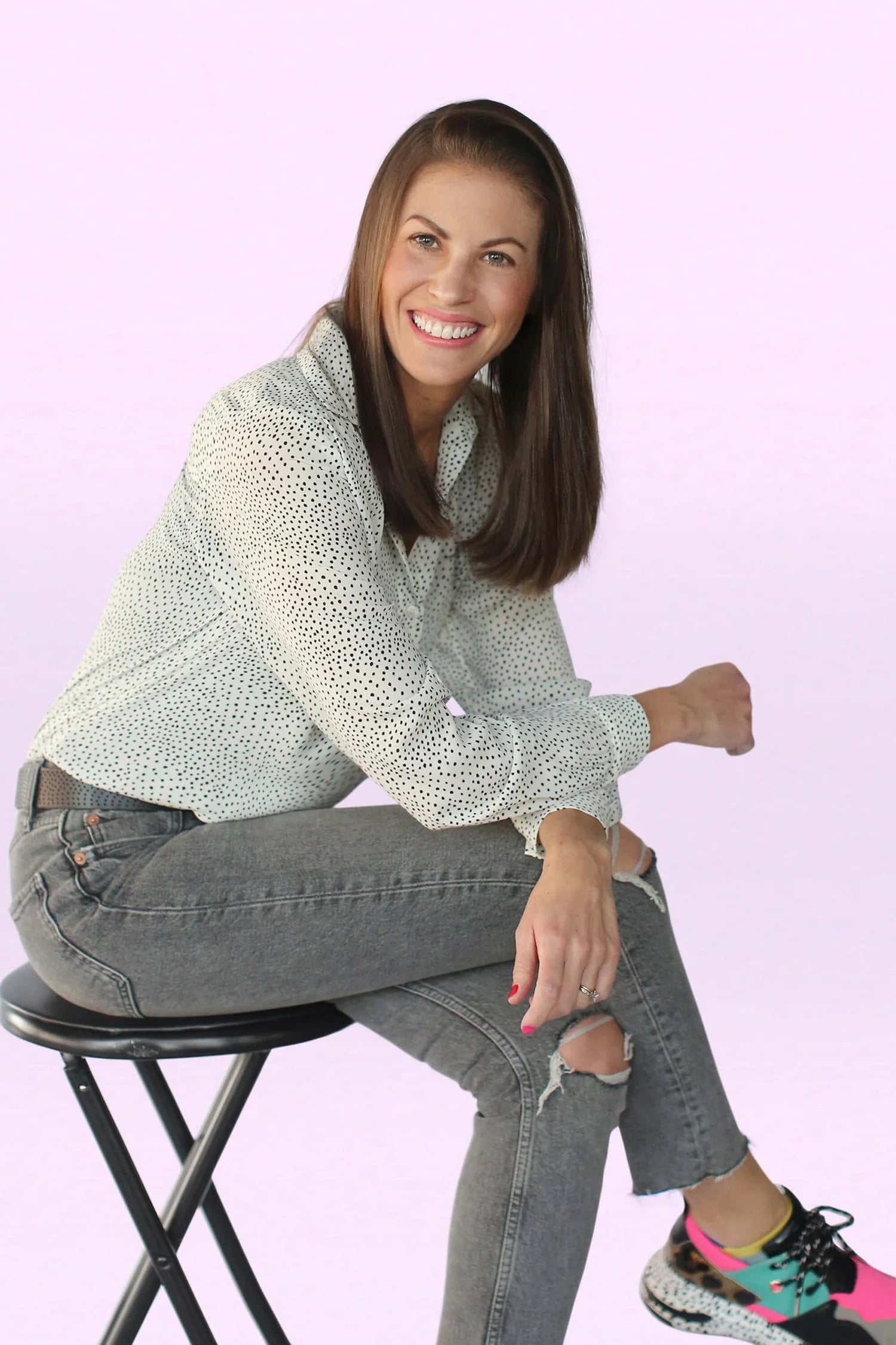 Hi, I'm Melanie Hurley (AKA Queen Piggy)! I started Piggy Paint in 2008 when my daughters were 2 & 4 years old. We loved painting nails, but I always worried about my girls putting their hands in their mouths after I painted their nails with traditional kid polishes. Plus, the strong smell left me with headaches.
One day when we were painting nails over a foam plate, a glob of solvent-based polish dropped onto the plate. Shortly after, the polish began to bubble and "ate" through the plate. This got me concerned about the chemicals in polishes. I began looking for a safer alternative and couldn't find any. Though I didn't have any business experience, I figured if I was looking for a kid-friendly, worry-free nail polish, then lots of other parents must be too. And drumroll please…Piggy Paint was born!
Piggy Paint is non-toxic & odourless – plus, it's cruelty-free & vegan.  This premium, water-based formula dries hard (& doesn't wash or peel off). Enjoy a rainbow of FUN colours that are free of ALL harsh, smelly chemicals!
Shop Now !
Why is Piggy Paint Nail Polish Safe?
Piggy Paint is non-toxic, water-based & safe for all ages! There are zero toxic chemicals! Plus, it's Cruelty-free & Vegan. Say good-bye to harsh, smelly chemicals and hello to Piggy Paint!
Non-toxic + Virtually Odorless
Kid-friendly + Safe for ALL ages!
Advanced, Water-based Formula
Dries Hard & Doesn't Wash off
Cruelty-free + Vegan
No parabens or alcohol
#1 Kids Polish on Market
Free of ALL harsh chemicals
Premium Brand that Parents Trust
Celebrity favorite
Use with Piggy Paint Basecoat + Topcoat for Best Wear
Choosing a selection results in a full page refresh.